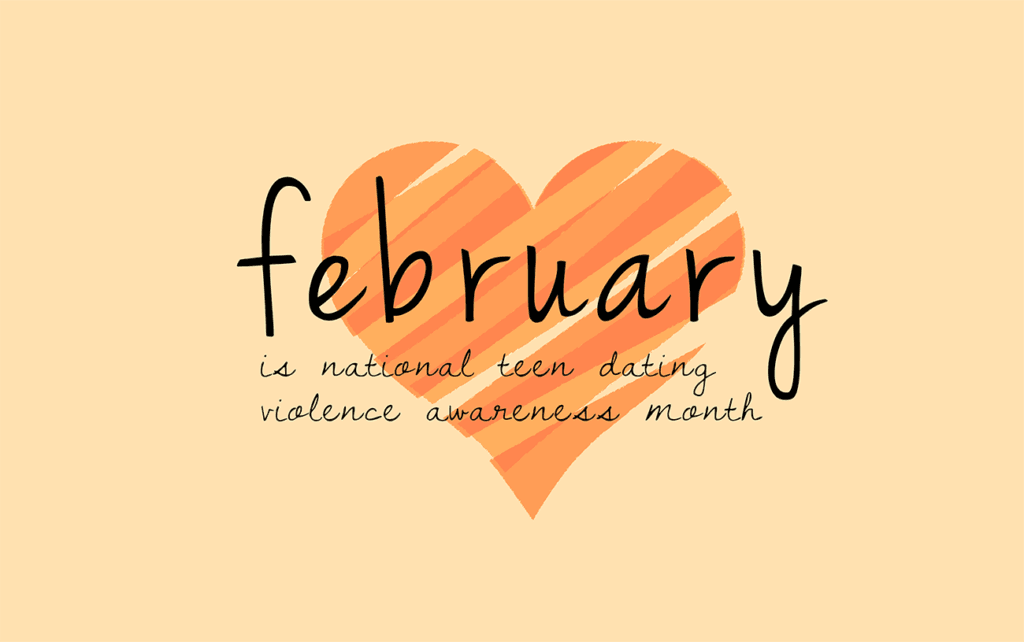 Teen Dating Violence Awareness and Prevention
Dating violence is more common than people think, especially among teens and young adults: one in three teens in the US will experience physical, sexual, or emotional abuse from someone they are in a relationship with before they become adults, and nearly half (43%) of college women report experiencing violent or abusive dating behaviors.
Every February, young people and their loved ones join together across the country for a national effort to raise awareness about the issue of teen dating violence through Teen Dating Violence Awareness Month (TDVAM). This annual, month-long push focuses on advocacy and education to stop dating abuse before it starts. With their adult allies, youth activists achieved a major victory in 2005 and 2013 when the importance of addressing teen dating abuse was highlighted in the reauthorization of the Violence Against Women Act. Both Chambers of Congress have declared the entire month of February to teen dating violence awareness and prevention.
Is This Abuse?
Every relationship is different, and individuals may experience different warning signs of abuse. Abuse is about power and control. Physical violence does not have to occur for a relationship to be abusive. Some common warning signs of abuse in your relationship may include:
Controlling who you hang out with
Controlling where you go and what you do
Jealousy/possessiveness
Looking through your cell phone and social media accounts
Controlling how you dress
Constantly checking on you through calling, texting, etc.
Manipulation – making you feel guilty (using the silent treatment)
Threatening to hurt themselves, you or someone you love
Threatening to "out" you
Using jokes, threats or derogatory names about you, your gender, race, etc.
Making you feel bad about yourself, your body, your appearance
Pressuring you to have sex, even if it is in a way that seems nice, such as "I just want to show you how much I love you."
Pressuring you to do something against your will such as take/send sexual photos, perform sexual acts, use alcohol or drugs, have unprotected sex, etc.
Local Resources
If you or someone you know is experiencing abuse, Fearless! Supports survivors in Orange and Sullivan County. Trained advocates are available 24/7 to provide support, information and referrals to victims and their families, and community members. Call our crisis hotline at 845-562-5340.
Dating Abuse Helplines
Break the Cycle and the National Dating Abuse Helpline have teamed up to offer the most comprehensive resource on the issue at loveisrespect. Complementing the site is the Helpline's 24/7 chat, phone and text service and Break the Cycle's prevention resources.
National Resources
Public Awareness Campaigns